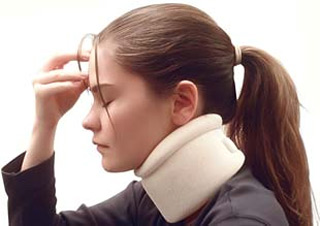 Personal injury law serves to represent parties that have been injured either emotionally or physically. The most common types of personal injury claims are road traffic accidents, accidents at work, tripping accidents, assault claims, accidents in the home, product defect accidents and holiday accidents. The term personal injury can also encompass medical and dental accidents, often referred to as medical negligence.
In many cases, Personal Injury claims are associated with unsafe work place environments that result in chronic conditions or industrial disease such as asbestosis and mesothelioma, chest diseases (e.g., emphysema, pneumoconiosis, silicosis, chronic bronchitis, asthma, chronic obstructive pulmonary disease, and chronic obstructive airways disease), occupational deafness, occupational stress, contact dermititis, and repetitive strain injury cases.
If the negligence of another party can be proved, the injured party may be entitled to monetary compensation from that party.
When Do I Call A Lawyer?

If you are injured, determining how to handle the insurance claim will be one of the most important decisions you will make. Some personal injury cases can be handled without the assistance of an attorney. For more complicated cases however, at least consulting with an experienced attorney is important. Cases involving issues such as:
Long term disability
Acute or Chronic Injury
Slip and Fall
Automobile Accidents
Medical malpractice
Or resistance on the part of your insurance company to process a claim, for example, are best handled by an attorney with trial experience relative to personal injury.
Gersten & Gersten has more than 60 years of experience successfully representing clients in cases involving personal injury. If you have been injured and need help, Gersten & Gersten has the experience to represent you during this difficult time. Contact us today and we can get started.