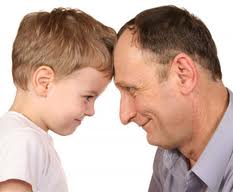 Family Law is a diverse practice area of law that deals with family situations and relationships. Family law encompasses such areas as: divorce, legal separation, child custody and support arrangements, alimony, property settlements and post-judgment matters.
In addition to the above, Family Law often deals with all issues pertaining to estate planning, estates and trusts, wills and will contests, probate, insurance, cohabitation agreements, pre-marital (pre-nuptial) agreements, dissolution of marriage, equitable division, marriage and other legal issues pertinent to the family.
When Should I Contact a Lawyer?
It is always a wise choice to discuss any major life event or change, such as: separation and divorce, property settlements, alimony, child support modifications, child visitation and custody, domestic violence or other major family law issue. If you don't contact a lawyer, you may find yourself dealing with the court system with little or no support or representation. These matters have a lasting impact on your life and should be treated seriously. Gersten & Gersten has more than 50 years of experience successfully representing clients in Family law cases. When in doubt, contact a Gersten and Gersten lawyer for a consultation.
At Gersten & Gersten, we focus on the needs of the family, each individual disputant, and the long term implications of every decision made. With over five decades of experience in Family Law, we have a long history of providing our clients with the most comprehensive legal representation available.
For assistance with Family Law or Divorce, contact Gersten & Gersten.